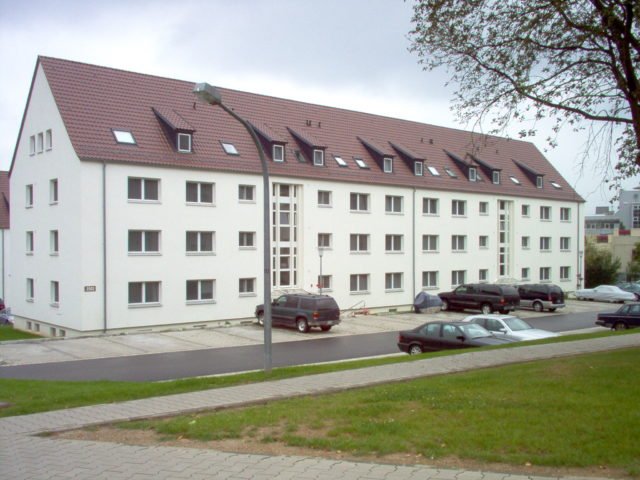 Information provided by Directorate of Public Works, Housing Division
Rain gutter cleaning will commence in Patch Barracks Family Housing on Monday, June 13, and run through the end of the month unless completed sooner.
Work will be completed by a Centerra Subcontractor who has been advised to not block entrance doors and to cause as little disturbance to residents as possible. Cleaning of each gutter will include use of a cherry picker; workers may have visibility into resident windows. Residents are encouraged to keep windows closed during cleaning.
If you have any questions or concerns, please contact your building coordinator and/or the Housing Office through the contact information found on the garrison website or USAG Stuttgart app. Thank you.