By Rick Scavetta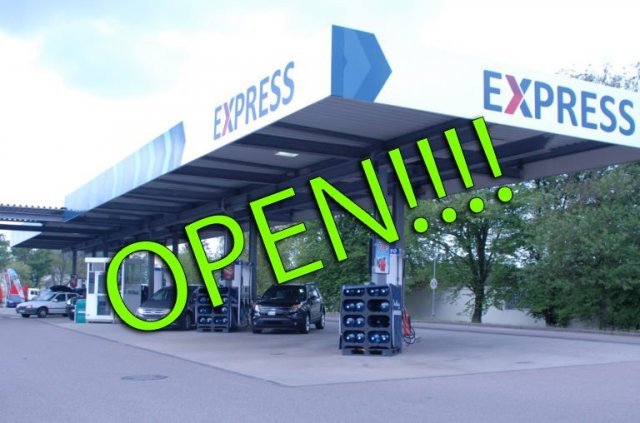 U.S. Army Garrison Stuttgart Public Affairs 
Improvements at the Patch Express gas station are completed and customers can once again get gas. As of 10:45 a.m., Friday, the pumps were again operational, follow a month long project.
"It' s open," said Michael Ryan, general manager of the EUCOM Consolidated Exchange. "We appreciate all the work from the garrison, especially the dedication and efforts of the public works team, to re-open the pumps." 
The Patch Express will maintain the same hours, Ryan said.
Work was undertaken after the German Technischer Überwachungsverein, or TÜV, inspected the gas station and outlined safety repairs required to continue operation. The project began Nov. 11.
Since then, community members had to use Kelley Barracks gas station or off-post Esso stations. Hard-to-find specialty contractors worked throughout inclement weather to complete repairs on schedule.
Workers exposed the tanks, removed fuel, excavated dirt and checked for any contaminated soil. Once done, some parts were replaced and upgraded before the area was restored to its original state.