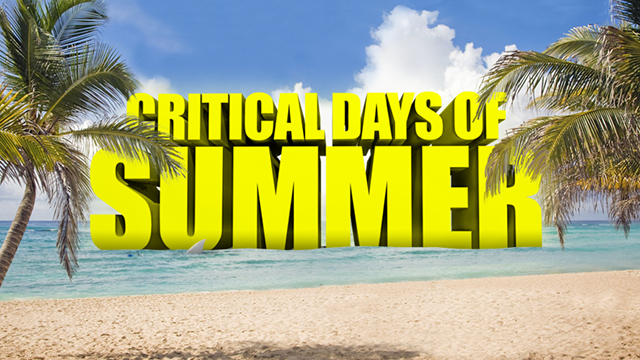 Memorial Day Weekend – 101 Days of Summer
By USAG Stuttgart Safety Office
Memorial Day is just around the corner, and so too is the unofficial start to summer, which means it's time to start thinking about summer safety. From Memorial Day through Labor Day, the Army's 101 Critical Days of Summer safety campaign reminds us to focus on safety when participating in all types of summer activities – in and outside the home.
➢ Motor Vehicle Safety:
− Always wear seatbelts. Observe speed limits. If drinking, don't drive. Designate a sober driver.
− Avoid distractions, put down the phone, and double check blind spots. Look twice for motorcycles!
− Motorcyclists – wear properly fitted, high-visibility personal protective equipment (PPE).
− Plan your trips. Know the area and pack accordingly. Ensure emergency supplies are in the vehicle.
− Get a good night's sleep prior to the drive and take frequent breaks. Slow down… enjoy the drive.
➢ Recreational Safety:
− Know the signs and symptoms of heat-related illnesses and be prepared to respond. Use sunscreen.
− Hydrate, hydrate, hydrate. Carry water and drink frequently. If thirsty, you're already dehydrated.
− Identify hazards and know your own limits with regard to summer recreational activities.
− Never swim when you are tired, under the influence of alcohol, drugs, or medication.
➢ Grilling Safety:
− Use grills outdoors only. Keep grills at least three feet away from house, trees, and deck railings.
− Keep grills clean. Use gloves, long handled utensils, and always have a fire extinguisher handy.
− Don't leave the grill unattended. If using charcoal, let the coals cool completely before disposing.
➢ Risk Management:
− Identify hazards early and be ready to take necessary corrective actions to keep safe.
− Remain alert and pay attention to your surroundings. Anticipate the unexpected.
− Make a plan so your entire family is prepared in the event of an emergency or disaster.
➢ Additional 101 Critical Days of Summer materials are available at the USACRC website
➢ Questions? Contact the GSO by Email or call 596-3832 / 3132 / 3133 / 3134.